Located in a super secluded place in Plaza Damas 3 is a quaint little Japanese restaurant, Uokatsu. They are known for their great seafood and mentai rice (big fan of mentai here!).
However, the place may be rather hard to find if you aren't really familiar with the area. The shops around the restaurant were mostly closed (cause I went on a weekend) and were rather deserted. The mall opposite the plaza was also rather empty.
Uokatsu's Food
I was told that their seafood are imported from Japan, and are always fresh. Apparently their sashimi are very nice… too bad I don't like sashimi, so I didn't bother ordering any. Also, their menu changes depending on the availability of seafood imported.
Uokatsu's Mentai Rice – RM19
Their Mentai Rice was really good… but the portion was rather small. And at such a steep price, I found it to be overpriced.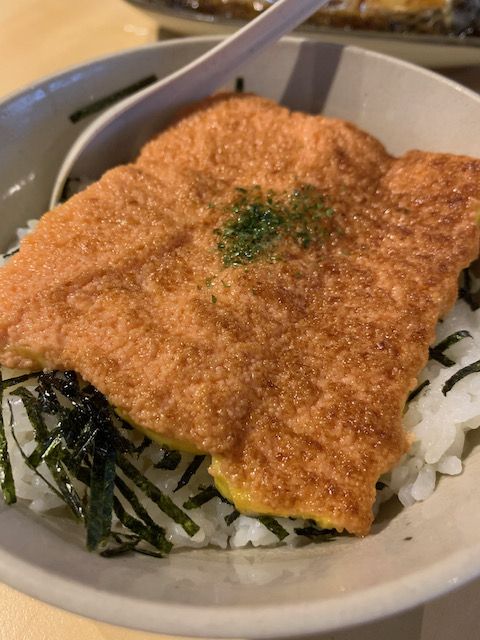 Cod in Teriyaki Sauce and Grilled Trout
I also tried two of their fish dishes – their cod cooked with teriyaki sauce and grilled trout. The cod was really good, and reasonably priced… just that I found their teriyaki sauce rather sweet (or maybe because I got jelak [sick] of the teriyaki taste… cause I was so "smart" to finish my Mentai Rice before finishing the cod). The trout was so-so (am not really a fan of trout), but there weren't any strong fishy smell / taste for both of their fish dishes that I tried.
Verdict –

Definitely a place to go!
Uokatsu is definitely a place to go when you crave for simple and no-frills Japanese food. Do expect a crowd on weekends. I went to their shop when they opened at 6 PM on a Saturday, and the shop was already half full by 6.15 PM.
Read also: Japanese Food at Jyu Raku @ SS 15, Subang Jaya, Selangor
My Rating
70% : Ambiance
70% : Price (value for money)
80% : Taste
65% : Location
70% : Service
71% : Overall Rating
Opening Hours
Tuesday: 11 am – 2.30 pm
Wednesday: 11.30 am – 2.30 pm
Thursday – Friday: 11.30 am – 2.30 pm; 6 pm – 9.30 pm
Saturday – Sunday: 11 am – 2.30 pm; 6 pm – 9.30 pm
Monday Closed
Address / Contact Information
03 6201 0339
7, Ground Floor Plaza Damas 3
B-0, 63, Jalan Sri Hartamas 1
Sri Hartamas
50480 Kuala Lumpur