Ever heard of Amanah Saham? It's a financial product offered by this company called Amanah Saham Nasional Berhad (ASNB).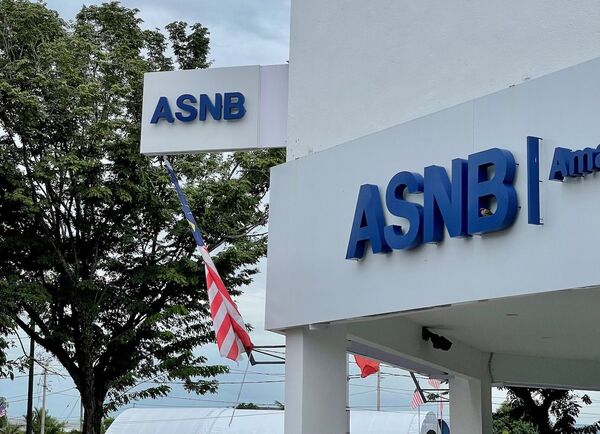 Who or what is Amanah Saham Nasional Berhad (ASNB)?
ASNB is a wholly-owned unit trust management company of Permodalan Nasional Berhad (PNB). It was established on 22 May 1979, to manage all funds launched by PNB. At time of writing, they are now offering 16 funds, with a total of 273.3 billion units in circulation and 14.7 million accounts as of 30 September 2021.
Permodalan Nasional Berhad (PNB) was established on 17 March 1978 as one of the instruments of the Government's New Economic Policy. It is one of the largest fund management companies in Malaysia.
Types of Funds Offered by ASNB
ASNB offers two types of funds – (i) fixed price funds and (ii) variable price funds. At time of writing, they offer 6 fixed price funds and 10 variable price funds:
Fixed Price Funds
Variable Price Funds

Bumiputera only:


– Amanah Saham Bumiputera
– Amanah Saham Bumiputera 2
– Amanah Saham Bumiputera 3 Didik



All Malaysians:


– Amanah Saham Malaysia
– Amanah Saham Malaysia 2 – Wawasan
– Amanah Saham Malaysia 3

Bumiputera only:


– Amanah Saham Nasional
– ASN Equity 2



All Malaysians:


– ASN Equity 3
– ASN Equity 5
– ASN Equity Global
– ASN Imbang 1
– ASN Imbang 2
– ASN Imbang 3 Global
– ASN Sara 1
– ASN Sara 2
So, what's the difference between the two funds? Read on.
Fixed Price Funds vs Variable Price Funds
| Criteria | Fixed Price Funds | Variable Price Funds |
| --- | --- | --- |
| Price | Fixed at RM1/unit | Varies according to market |
| Sales Fee | 0% | 1.5%-5% |
| Performance | Stable | Fluctuates according to market |
| Units | Limited units | Always available |
The major differences between Fixed Price Funds and Variable Price Funds are the price of the units, sales charges and unit availability.
Variable priced funds are like conventional funds offered by investment houses in the market. The price of these funds fluctuate in value according to the supply and demand in the market. Furthermore, ASNB charges a sales charges for these funds ranging from 1.5% to 5%, depending on how you purchase these funds. There are three ways to purchase a fund – (i) over-the-counter, (ii) EPF-MIS, or (iii) online.
Between the two types, it's the fixed price funds that I like. As the name suggests, the price of a Fixed Price Fund is fixed at RM1/unit. This means, no matter the market condition, the value of the fund will not change. And here's the icing on the cake, there are no sales fees! However, there are only limited units available. So you have to actually wait (or work) at trying to buy them, either by persisting in clicking the purchase buttons on the app (or online) or wait in line at the ASNB offices till you get them.
Verdict –

Fixed Price Funds for the win!
It's hands down that Fixed Price Funds are the way to go. However, Variable Price Funds can also generate you a positive return if you know what you are getting yourself into. But that's a story for another day.
Here are the top 5 reasons why I prefer Fixed Price Funds over Variable Price Funds:
(1) Unit value is fixed at RM1/unit
This is good way to safeguard your capital. Any market fluctuation will not affect the fundamental unit value of these funds. Worse case scenario is that it doesn't pay out dividends for the year. In a way, it guarantees your capital, unless ASNB goes bankrupt.
Just do note that unlike fixed deposits you place at the bank, your capital is not protected by Perbadanan Insurans Deposit Malaysia (PIDM) if ASNB goes bankrupt. Hence, that's why the returns are better than fixed deposit rates.
(2) Constant dividend (almost like EPF!)
They give consistent dividends, which are comparable with EPF. It used to be above 5% until very recent years.
(3) No sales charge
No sales charge is similar to purchasing a money market fund. Sales charges eat up your early gains or profits. So, these funds don't have any 'extra' charges like the variable price funds.
Check out: FSMOne Malaysia Review [2021] – 7 reasons why I like this platform
(4) Dividend is not taxable
Distributions given out by the funds are not taxable. Hence, this is nett income for the work that your money is put to work for.
(5) On the spot redemption
ASNB allows on the spot redemption with no charges over-the-counter or online. The online redemption facility was only introduced recently in 2020, whereby you can withdraw a maximum of RM1,000 per month, or 3 withdrawals a month (whichever limit is reached first).
Ready to start investing in ASNB?
Download the myASNB app on your mobile to begin your ASNB journey!
Questions? Drop them in the comments.
Disclaimer:
The above is solely the author's point of view. Our content is intended to be used for informational purposes only. It is very important to do your own analysis before making any investment based on your own personal circumstance. You should take independent financial advice from a professional in connection with, or independently research and verify, any information that you find on our website and wish to rely upon, whether for the purpose of making an investment decision or otherwise.