What is sustainable investment? Our planet has been around for around 4.5 billion years and life dates back 3.5 billion years. That means our Earth has been sustaining life for that period of time. These days, there are a lot of talk about sustainable practices, because there is a real need to do so considering that Earth is heating up due to our lifestyles.
United Nations Sustainable Development Goals
You know that there is a sense of urgency because even United Nations have come up with the United Nations Sustainable Development Goals (UN SDG). There are 17 of them and the SDGs are very comprehensive with aims from zero poverty to health and education, addressing all kinds of inequality and spurring economic growth, while forging cooperation from all nations regardless of economic standing and at the same time preserving our environment.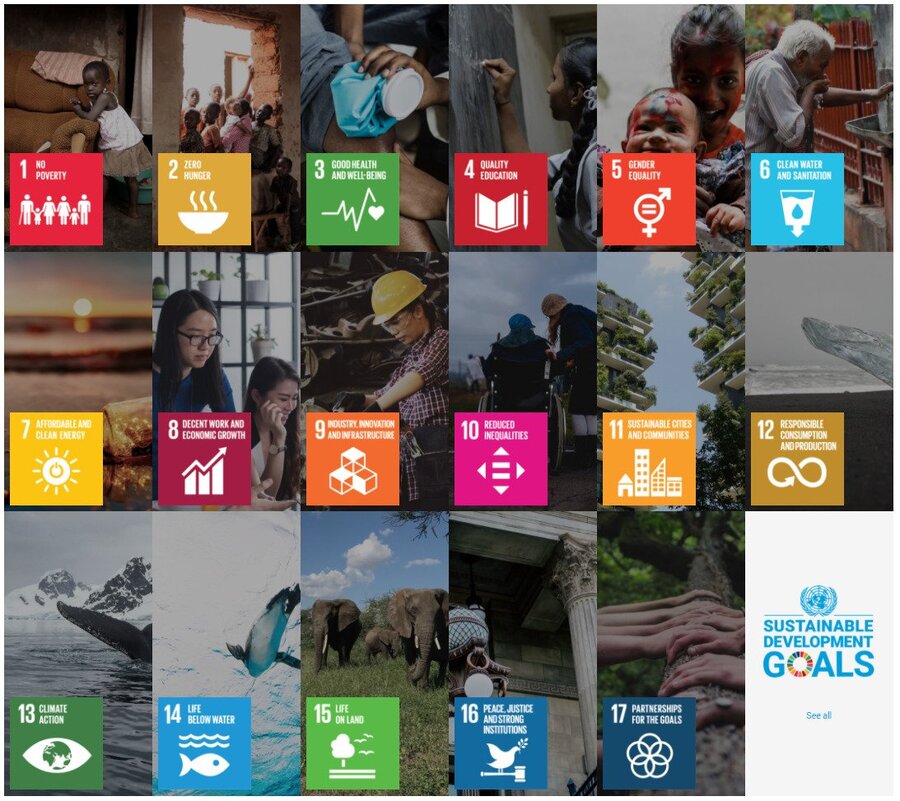 It is an ambitious goal but one that is necessary because data seems to point towards our very own destruction if nothing is done. There are still detractors to climate change but data seems to show that it is a clear and present danger to everything if we continue to cling to our existing wasteful lifestyle.
Sustainable Investment – Sustainable theme based funds on FSMOne
I have noticed that there has been a flurry of introduction of sustainable theme based funds in recent time at FSMOne. I started buying into my first fund, the Maybank Global Sustainable Equity-I Fund – MYR Hedged, when it was launched on 25 Aug 2020. Before that, I was mostly into more funds which were invested into more conventional areas like manufacturing, transportation, infrastructure and property. I bought a small amount because I did not have much experience about it.
Maybank Global Sustainable Equity-I Fund – MYR Hedged
One glance at its Factsheet reveals similarity to many funds in the sense that the top sectors allocation were IT, healthcare, consumer staples/discretionary, real estate and so on. The bulk of the fun is invested in the US with the rest going to the other first world countries (mostly western ones). Its top holdings were companies like Alphabet Inc, Texas Instrument, Nestle SA, Mastercard and some other names which I was not too familiar with.
So, I decided to find out more about the other companies that I did not know about, like Salesforce.com Inc, Persimmon Plc and NetLink NBN Trust.
Salesforce.com Inc
Salesforce is a customer relationship management (CRM) platform which basically is a comprehensive platform that brings together marketing, sales, service and IT teams together. Try to imagine a company where all these departments need to be brought together by the management to achieve its profit targets. A lot of time is wasted gathering people in meetings.
Now with Salesforce, the scale goes beyond the company because everything becomes available with insights thrown in. The vision becomes wider. These days, seeing the whole picture is integral in any business.
Persimmon Plc
Another company that the fund is invested in is Persimmon Plc, which has a Modern Slavery Transparency Statement apart from its focus sustainability mirrored in its 3 key pillars which focus on zero carbon homes, safety and inclusiveness and transforming communities.
NetLink NBN Trust
Another notable company is NetLink NBN Trust which owns Singapore's only nationwide fibre network. As the company's website states – "the future of fibre is unlimited." Think IoT, 5G, cloud computing, autonomous driving, I think you get the idea.
The Fund is Shariah compliant
Note that the Maybank Global Sustainable Equity-I Fund is Shariah compliant. A check into the Fund's prospectus finds that the fund has noted that it will be invested in shariah-compliant equities and Shariah-compliant equity related securities, Islamic liquid assets and also Islamic REITS.
My Thoughts on Sustainable Investment
It was just as well that my first sustainable related fund was a fund that did not have a target fund that it is invested in because it offered me a direct insight into the companies that such class of funds are invested into. This is because I could just pick the names of the major holdings directly from the Factsheet itself. The experience of monitoring it over the course of the next few months would convince me to try the other sustainable-themed funds. And they would introduce another angle of investing into the sustainable-themed funds.
What I have learned from investing in this fund as my maiden foray into sustainability themed fund is this, investing in funds of the sustainability series seem to point towards investing in companies that are dynamic and adaptable to the needs necessitated by changes happening around us, either due to our own actions or otherwise. Such changes are usually facilitated by the use better technology which are more environment friendly. It also indicates that companies that are committed to sustainable practices are more likely to survive and grow, hence making them good choices as investments.
Sign up today!
Ready to sign up? Use my referral link here! You get 30 days of 1% sales charge (usually 1.5%) while I get 1 token for one purchase. Thank you.
Questions? Feel free to drop them in the comments.
Check out my full review on FSMOne Malaysia:
You may also like:
Disclaimer:
The above is solely the author's point of view. Our content is intended to be used for informational purposes only. It is very important to do your own analysis before making any investment based on your own personal circumstance. You should take independent financial advice from a professional in connection with, or independently research and verify, any information that you find on our website and wish to rely upon, whether for the purpose of making an investment decision or otherwise.