Celebrations usually mark the end of an old and the beginning of a new. This Raya is different. It is a Raya still marked by an old of 2019. Yup! Raya 2021 with Covid-19. Last March, Malaysia's first MCO was implemented. One year and two months later, we're still in MCO – our 3rd edition.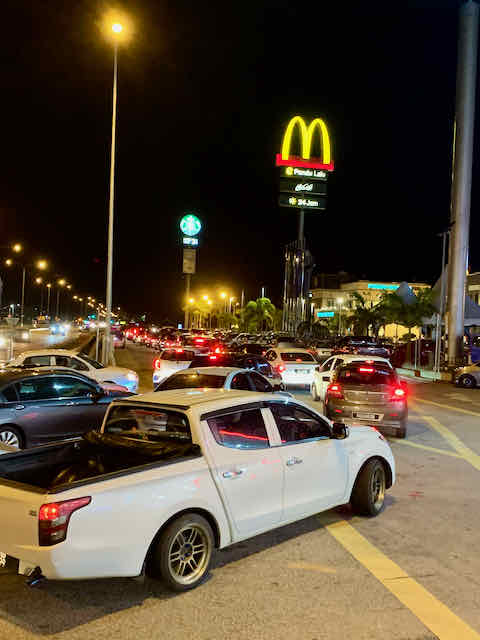 The end of the pandemic was supposed to be in sight. Everyone was feeling that the pandemic was waning and we were winning. After all, we had vaccines to protect us.
Read also: 2021 – The New Normal, Now Normal?
The U-Turn
It turned out that we were dead wrong! Viruses mutate all the time and Covid-19 has been adapting. India's horror is a reminder to us that if we do not take the necessary precautions, a 4th wave might leave a carnage with grief untold too. The 3 waves theory from the experience of 1918 Spanish Flu didn't hold up either.
So, this Raya 2021, the whole country has to hole up again. Cases and deaths are hitting record highs with hospital ICUs reaching maximum capacities. New SOPs were drawn. No crossing of state and district borders, no visitations and any breach will see hefty fines. Already social media is abuzz with RM25K and RM5K fines.
Read also: Carbon Dioxide (CO2) Sensors and COVID-19
Thing is, you can't visit friends and relatives but you still can visit the malls, cos that's allowed this time around. But that's not something that we want to do during festivals. Festivals are about visitations, hanging out with friends and family, and most importantly sharing food together. To be able to sit over over a drink or munching over something is a ritual that we do during festive seasons.
Beraya dengan drive-thru
So this Raya, with no where to go, the one place that is seeing crowds (but with social distancing) are the drive-thrus. Drive-thrus only became a little more common in the last 5 years in Alor Setar. For a long time the most recognisable drive-thru restaurant in Alor Setar was the KFC restaurant at Jalan Stadium. Then another KFC drive-thru was added at Jalan Limbong Kapal. In recent memory, Starbucks and McDonald at Alor Mengkudu joined the list of drive-thrus. Then, the petrol kiosks started to diversify and Texas Chicken came into the foray as well.
With MCO 3.0 set till June, and a festival with no where to go, it seems like a lot of people are heading to the drive-thrus in search for food. With no long and short travelling to do, those with money to spend are giving their immediate family members treats where there is very little possibility of a SOP breach.
This is Raya 2021… long lines of cars at every drive-thru restaurant in Alor Setar. Even the City Plaza McDonald makeshift drive-thru was seeing a queue so long that a restaurant staff had to be deployed to direct the cars. This scene above was at the City Plaza MacDonald restaurant that has only seen dine-in for as long as I can remember.
Little Relief for the Small Players during the Pandemic
Going through town on the 2nd day of Raya, this sort of hit me. The pandemic has caused untold hardships on small time hawkers. Their sales have been hit badly. But for the big players such as the fast food industry, they are seeing a huge boon in sales. Before the pandemic hit, we were reading so much about the harm of fast food. There were so many articles that discouraged visits to the fast food joint. Who'd have thought that it would see such a huge upswing in business? Who is to know that it would thrive not only because of their brand names but because they have the perfect infrastructure for a time of when distancing is mandatory. Its pick-up model is one that negates the need of a middle man too. For those who want that sort of safety, and at the same time satisfy the crave for 'outside' food, the fast food industry is a clear winner for this season.
So 2021 Raya with Covid-19 is probably something that I'll remember, not only for the hardship but for the long lines at drive-thru fast food outlets. Raya after all is about food too… just that this year, it's fast food from long queues at the drive-thrus.