Netflix Malaysia has just recently released New Amsterdam (Seasons 1 and 2 only sadly, Season 3 is currently on-going), a medical drama, of which I have been binge watching through the two seasons. I gotta say, it's a pretty good medical drama! But then again, when it comes to how our bodies function or malfunction, we are easily hooked. That's why medical dramas like General Hospital, M*A*S*H*, Grey's Anatomy, House, Scrubs, etc. do so well.
New Amsterdam
New Amsterdam is inspired by and based on the book, Twelve Patients: Life and Death at Bellevue Hospital, written by Dr. Eric Manheimer. This unique medical drama follows the brilliant and charming Dr. Max Goodwin – the institution's newest medical director who sets out to tear up the bureaucracy and formalities of the healthcare system, and to provide exceptional care.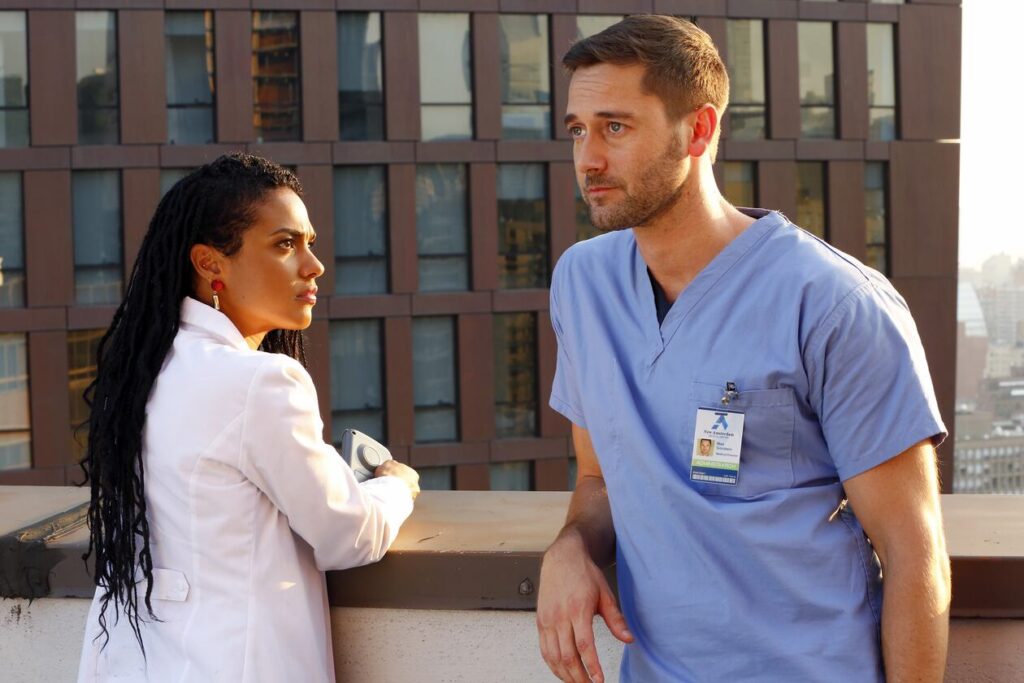 "How can I help?" is the frequent mantra that Dr. Goodwin uses, of which his colleagues soon follow. Not taking "no" for an answer, Dr. Goodwin disrupts the status quo and prove that he will stop at nothing to overhaul and innovate this understaffed, underfunded and underappreciated hospital, to ensure that it is able to serve everyone in need of care, regardless of potential consequences.
Great stories, but even greater cast diversity inclusion
New Amsterdam does an awesome job of trying to not just treat the sick, but explore the other often unseen aspects of medical professionals – the social, cultural, and emotional problems that they face, and the fact that they are human too.
Read also: [Movie Review] Tenet (2020)
Did you notice that their cast are pretty diverse too? They have included people of color in their main cast, as well as people with disabilities as characters too (if you have watched New Amsterdam, you'd notice that there is actually a doctor portrayed by Matthew Jeffers that is diagnosed with "Matthew's Dwarfism")!
Heavy and (some) controversial topics discussed
Cast aside, the medical drama also takes on some heavy and (some) controversial topics, like racism, LGBT, abortion, suicide, vape addiction, drug addiction, cancer and more. They also take on red tape issues, such as excessive bureaucracy and policies in healthcare, medical finances and accessibility of healthcare.
I personally like the show because it depicts medical issues that are current and most of these issues are universal issues. It's highly relatable, which is of no surprise since some of these depicted in New Amsterdam are based on true stories.
But one thing is for sure, these topics definitely needed to be talked about more.
Spotlight on invisible disabilities
They also put the spotlight on invisible disabilities (Warning: potential spoiler alert ahead!). Dr. Lauren Bloom, who has ADHD, began abusing Adderall, hidden in an ibuprofen bottle. In the later episodes, shes confronted about her exhaustion and errors that she has been making n the ER. When confronted by Dr. Sharpe, she does not take it well. But subsequently, she goes on leave and to rehab, where she struggles to recovery.
ADHD, which stands for Attention Deficit Hyperactivity Disorder is one of the most common neurodevelopmental disorder that affects how you pay attention, sit still, and control your behavior. It is typically diagnosed in children and can continue into adulthood. However, it can't be prevented or cured, but having good treatment and therapy, it can help an individual with ADHD manage their symptoms.

Attention-Deficit / Hyperactivity Disorder (ADHD) – Centers for Disease Control and Prevention
Recommendation
If you have the time, I highly recommend this medical drama. New Amsterdam makes you believe that there is still goodness and compassion in the world – that there is still hope in sometimes seemly hopeless situations. The series also takes the opportunity in shedding light on issues that are often disregarded by society (including me!). It was a real eye opener.
Watch New Amsterdam on Netflix today!
My Verdict
★★★★★