I was scrolling my social media and I came across Luke's Lobster shack. I was intrigued. Other than Burger & Lobster, I have not come across another place dedicated in selling just lobsters (okay, Burger & Lobster also sells burgers, but you get my point). So I decided to check the place out.
Luke's Lobster
Luke's Lobster is from Saco, Maine. It had humble beginnings as a tiny lobster roll shack in New York City, where Luke Holden was unable to find an authentic, high quality Maine lobster roll to feed his craving for home in 2009.
Did you know?
Saco is a city in York County, Maine, United States.
This outlet of theirs is located on the first floor of Jewel, just next to %Arabica cafe. It's an open-concept store, with about 8 tables available for dine-in. To order, you'd need to queue and order food at the counter. You'd be given a food buzzer to alert you once the food is ready.
Luke's Lobster only sells rolls, sandwiches, soups and chips for food.
The Food
Luke's Trio – $35.50
I wanted to sample a little bit of everything, so I decided to try Luke's Trio. Luke's Trio offers half a lobster roll, half a crab roll, and half a shrimp roll. Do note that the rolls here are Maine-style, hence the seafood in the rolls are all served cold on a hot bun.
There were all quite nice. If I would had to rank my favourites, they would be – shrimp, lobster, and lastly crab. Overall, the seafood used here seems to be fresh. I especially like the hot toasted bun, which complimented the proteins well.
Curly Fries (L) – $9.50
The sauce that came with the fries were on-point. It reminded me of the sauce that Burgertory or MyBurgerLab in Malaysia uses.
The curly fries itself were a little soggy though.
Verdict
Overall, I have not much complaints about the food, except the hefty price tag attached to the food served here. The portions weren't exactly decent, for a fulfilling meal.
Also, I felt that the 5% service charge was unjustified, as there was not much service provided. The place runs on a self-service concept – you order the food at the counter, and collect the food at the counter when your number is called on the screen. Perhaps the service charge is to fund the fully automated soup, water and towelette dispenser, where you can wash your hands after your meal.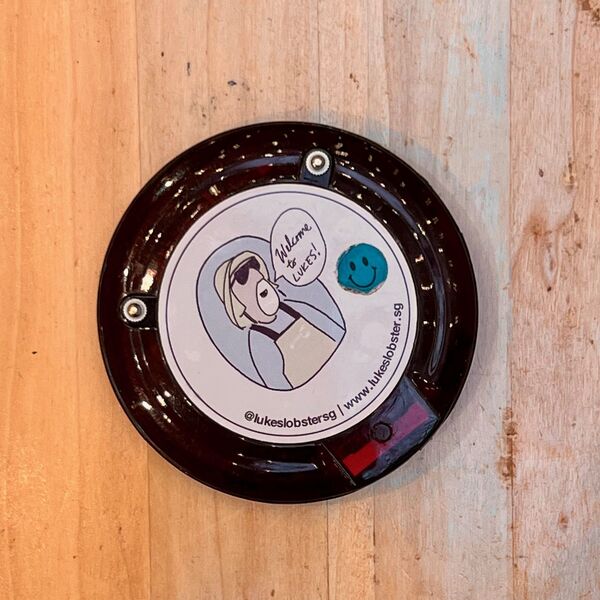 Overall, I felt that the price is the dealbreaker here. I think that I'd probably be able to get a better deal and options at Burger & Lobster, which is also incidentally available at Jewel upstairs.
Read also:
My Rating
75%: Ambiance
70%: Price (value for money)
70%: Taste
90%: Location
70%: Service
75%: Overall Rating
Opening Hours
Open daily from 10 AM to 10 PM
Address / Contact Information
+65 6241 5765