Birds of Paradise has been making rounds on my social media for their unique gelato flavours. I was nearby one of their outlets and decided to give it a try.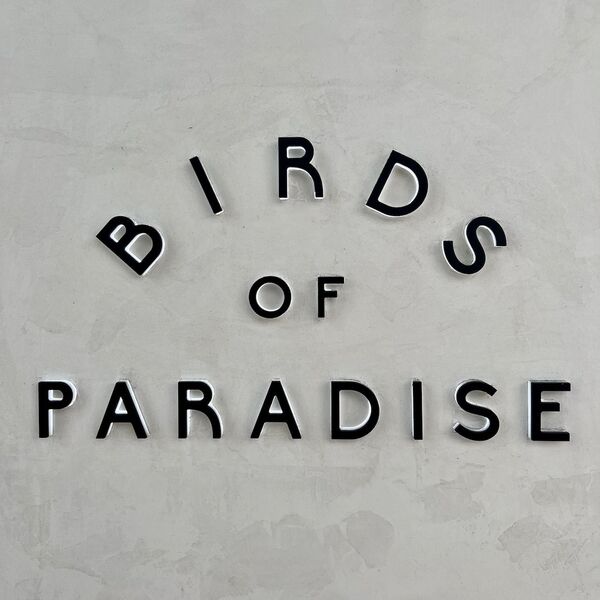 Here's my Birds of Paradise review.
Birds of Paradise Gelato Boutique
Birds of Paradise offers quite an exotic array of flavours. There are many unique flavours that is only found in this chain. They have flavours like lemongrass ginger, spiced pear, pandan, earl grey & lemongrass, Osmanthus pear sorbet, and more.
Birds of Paradise flavour their gelato using natural and botanical ingredients: fruits, flowers, pods, herbs, and spices.
Our Story – Birds of Paradise
They sell their gelato in either a cup, or cone for an extra $1. A single scoop costs $5, and a double scoop costs $8. A premium flavour would also cost you an extra $1. You can also buy their thyme cones separately for $8 (set of 4), or their cone chips for $2. It's a good selling strategy from their end. That way there's no wastage because even failed waffle cones are repurposed and sold as cone chips.
They have four branches scattered around Singapore – Katong, Jewel Changi Airport, Craig and Beach. I visited their branch at Craig, because I was already in the area, and it was near the Tanjung Pagar MRT station (East-West Line / Green Line).
The design in their outlet at Craig is based on a minimalist concept – a very simple yet elegant design. It's in one door and out the other. Seats are limited in the store itself, but there's a nearby public park just right behind the establishment where you can find a place to sit and enjoy your gelato, with scenery.
Ice Creams I tried
White Chrysanthemum
Their white chrysanthemum was highly recommended online. It is one of their signature flavours. It's a gelato with floral infusion of chrysanthemum florets, sprinkled with cacao nibs. The flavour profile of this gelato is floral, delicate and sweet.
Overall, the this gelato flavour was indeed nice. It was just right and not overly sweet. I didn't know what cacao nibs were, but it tasted like chocolate. A quick Google search told me that cacao nibs were indeed cocoa beans, which are used to make chocolate. The cacao nibs tasted sharper than chocolate, and contrasted really well with the white chrysanthemum. It also gave the gelato some crunch.
Did you know?
Cacao nibs are small pieces of crushed cacao beans — or cocoa beans — that have a bitter, chocolatey flavour.
Lychee Raspberry
Lychee Raspberry flavour is a combination of sweet rose fragrance of lychee, with delightfully delicate drops of raspberry. The flavour profile of this gelato is sweet, floral and fruity.
The taste of this flavour is light and fruity, and slightly on the sweeter side. Then again, lychee is a naturally sweet fruit. The raspberry sedates the sweetness of the lychee with its slight sour taste.
The Thyme Cone
I like my ice cream/gelato served in cones, but I found their waffle cone to be a tad thin. Their cones are made with thyme. It was nice, but by the time I was half way done with my top gelato, the bottom gelato had already half-melted and was already seeping out the waffle. It made me miss Emack & Bolio's thick ice cream cones, too bad they have since closed down.
And oh, they make their waffle cones right in the shop. If you're keen to know how, you can see the entire process outside a window display.
Verdict – Recommended!
Birds of Paradise Gelato Boutique is definitely one of the better ice cream parlours I have visited. Usually after ice-cream, you feel thirsty. Surprisingly after having gelato here, the thirst didn't come till much later.
Did you know?
There's a scientific reason why you get thirsty after eating ice cream. When you eat sweet foods, sugar enters the bloodstream and the sugar particles suck the water from your body's cells, depleting supplies.
They don't offer free water here, but they do sell Botanical Beverages for $5.80 each.
Furthermore, many of the flavours available here are unique and can't be found anywhere else. I'll definitely be back to try some of their other flavours.
My Rating
80%: Ambiance
75%: Price (value for money)
80%: Taste
75%: Location
80%: Service
78%: Overall Rating
Opening Hours
Open daily from 12 PM to 10 PM
Address / Contact Information
65 9823 4091
53 Craig Road
#01-01
Singapore 089691
Located in: Chinatown Point