My friend was raving about how good the kaya toast at Jam & Kaya Cafe was, so I decided to bring my sister here to try it out over the weekend. In case you're wondering what is kaya, it's basically coconut jam – a sweet spread made from a base of coconut milk, eggs and sugar. It is highly popular in Southeast Asia. Guess you can say this makes the cut of Asian jam.
Jam & Kaya Cafe
Jam & Kaya Cafe is located in PJ Palms Sports Centre itself. It is located on the opposite corner of the entrance, on the right hand side. You will need to walk towards the right upon entering the sports centre to get to the Jam & Kaya Cafe.
Almost everyone familiar with Petaling Jaya knows where PJ Palms Sport Centre is, it is sort of the go-to school for swimming and diving. If you're unfamiliar with the centre, it is located just down the road from the iconic A&W Petaling Jaya.
PJ Palms Sport Centre offers a public swimming pool, squash courts and cricket lane facilities. For booking, you may call 03 7960 7919 / 012 683 0175.
PJ Palms Sports Centre website
If you are heading there by car, there are two places to park your car. Both spots are paid parking spots though. You can either park at the MBPJ public parking near to the walkway to the LRT, or you may opt to park at the nearer private parking albeit more expensive, just outside PJ Palms Sports Centre which costs RM5.
The place is nice and clean. They have seatings both indoor and outdoor, though somewhat limited. The outdoor tables are just beside the pool. So it's a pretty decent place to chill after swimming. Be prepared to queue during peak hours and weekends.
The menu spread at Jam & Kaya Cafe is geared towards breakfast and brunch kind of food. They serve all day breakfast, finger food, cake and pastries, and coffee.
The Food
Carbonara Spaghetti – RM21.20
My sister tried the Carbonara Spaghetti, which consisted of chicken ham and sautéed button mushrooms. It was creamy and cheesy, just how a carbonara spaghetti should be. However, the spaghetti was rather chewy.
Monte Cristo Sandwich – RM22
Among all the sandwiches, this looked the most unique. Hence, I decided to give it a try. In the menu, it stated that they required 15 to 20 minutes preparation time.
Their Monte Cristo Sandwich consisted of chicken ham, cheddar cheese and french strawberry jam sandwich dipped in egg and coasted with breadcrumbs pan seared. It is served with salad.
Given that after prepping the sandwich, you then dip it again with egg and breadcrumbs and pan sear the sandwich, it's no wonder this dish requires a longer preparation time. The taste however, wasn't mind blowing. My sister wasn't impressed. It is, however, a good finger food dish.
Mushroom Soup with Garlic Bread (2 pcs) – RM13.50
The garlic bread had actual garlic pieces toasted on the bread itself. The mushroom soup however, to quote my sister, tasted like mushroom juice. It seems like they blended mushrooms, added water and boiled it. Lacks the creaminess that is supposed to enhance such kinds of soup. She gave it a thumbs down for this soup.
Kaya Butter Toast – RM9.50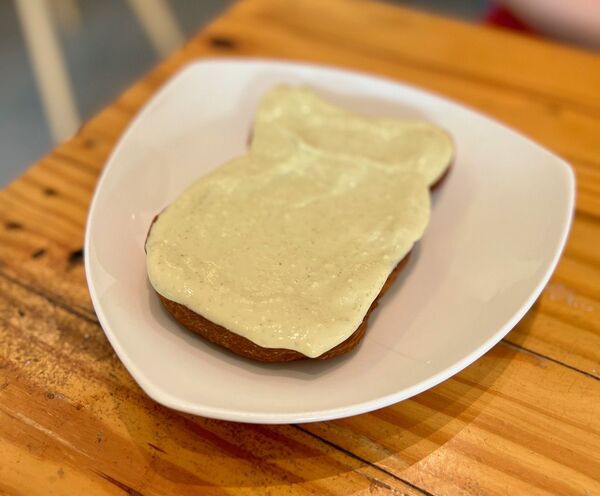 Their Kaya Butter Toast is supposedly what they are famous for. Homemade milk bread with homemade kaya. Coconut milk is also available upon request.
Taste-wise, I'd say that their kaya is an acquired taste. This kaya doesn't have the usual kaya smell, nothing like the traditional kaya that I am so used to. As a matter of fact, I felt like I was eating a thickened santan paste. Jam & Kaya Cafe's homemade kaya is unfortunately not for me.
Verdict
Overall, it is a good place to hang out after a swim, dive lesson or a squash game. But it's not a place I would purposely come just to dine. The food was mediocre and not really worthy considering the price tag on the dishes.
Read also:
My Rating
75%: Ambiance
70%: Price (value for money)
70%: Taste
70%: Location (ease of parking)
80%: Service
73%: Overall Rating
Opening Hours
Open weekdays (Tue to Fri) from 10 AM – 6 PM (Closed on Mondays)
Open weekends (Sat to Sun) from 9 AM – 6 PM
Address / Contact Information
016 430 8931
PJ Palms Sports Centre
1, Lorong Sultan
Bandar Baru Petaling Jaya
46200 Petaling Jaya
Selangor