How good can a chicken burger be? Fowlboys are here to change your mind. They offer southern style fried chicken, burgers and waffles.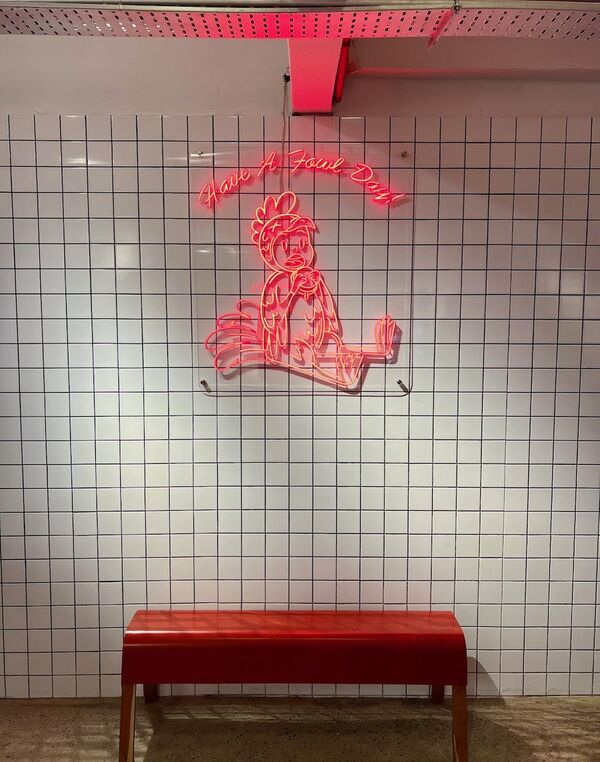 Chicken is the most accessible and versatile protein in the market. When prepared correctly, it can make a good protein for a burger. Imagine the glistening and crunchy exterior of chicken skin, spiced with some heat, and the succulent and tender meat after biting into it!
Fowlboys SS15
I had read about this place some time back – that people were raving about how delectable their buttermilk fried chicken were. Hence, I decided to visit their SS 15 branch. They also have another branch in Mont Kiara.
Did you know? Fowlboys closed temporarily due to the COVID-19 pandemic in August 16 2021, and reopened again on September 14 2021.
They are located just opposite of Fatbaby Ice Cream. However, this street that they are at is often jam-packed with cars. Be prepared to be stuck in a mini traffic jam there whilst finding for a parking spot.
Fowlboys only offers chicken options on their menu. All of their patties consist of buttermilk-fried chicken thighs, laced with your preferred level of heat. For heat levels, you can choose from Neat (boring…), Mild (Cayenne Pepper), Hot (Ghost Pepper) or Xtra Hot (Carolina Reaper) for the spice. I tried hot, and it's real spicy as advertised!
The Food
Batter Up (Combo) – RM23.50 / RM16 (ala carte)
Fowlboys also offers something special. They offer chicken and waffles, served with maple syrup and their signature fowl jam. It seemed a bit odd at first on how these two completely different foods be matched together. One is sweet, and another is savoury.
Surprisingly, when paired together, it tastes good!
I really enjoyed their waffles with maple syrup. It was soft, buttery and light.
O. G. Sandwich (Combo) – RM24 / RM16.50 (ala carte)
You'd think how different can a chicken burger be? Fowlboys burgers are, not ordinary. Their chicken thighs are covered with crispy and savoury batter, cooked to perfection. Paired with potato buns, tangy spicy mayo, fowl jam and a sprinkle of pickled jalapeño, you'd get addicted to it.
Their fried chicken patty is really something to shout about. The fries and the pairing sauce however, could do with some improvement.
Verdict
Their buttermilk fried chicken was tender and flavourful. The heat levels were also as described. It is really one of the better chicken burger joints I've been to in a really long time.
There were a few things I wished they did. For one, their canned drinks do not come with a cup of ice. It became warm way too quickly. Hot soda and hot spicy fried chicken are just not a good combo.
Update 10 April 2022:
I visited their branch again today, and they now serve a cup of ice with your canned drinks!
Secondly, seating spaces were way too limited. There is always a queue outside due to limited seating inside. I reckon they can only fit about 18-20 diners at once.
Overall, although their fried buttermilk chicken thigh burgers were not bad considering I prefer the meat in my burger to be either beef, mutton or pork. So, would I come back? If they had more seating inside, and queues weren't that long, possibly yes. But sadly, it isn't something that I would queue for again.
You may also be interested in:
My Rating
80%: Ambiance
75%: Price (value for money)
70%: Taste
70%: Location (ease of parking)
75%: Service
74%: Overall Rating
Opening Hours
Open daily from 11 AM – 3 PM; 4 PM – 10 PM
Address / Contact Information
019 403 8645