The word gourmet usually conjures up all kinds of nice looking and tasty food but this is not the case for Urban Gourmet… and gourmet is premium too. However, Urban Gourmet is a retail outlet for supposedly everything premium; from chips to frozen stuff, bottled jams and drinks, even bread; those types that you usually don't get much in Alor Setar.
Where is Urban Gourmet?
Urban Gourmet is located next to Black Whale, at rows of shophouses just outside the SMK Keat Hwa, along Jalan Kuala Kedah. This outlet offers premium stuff or in my own words, premium urban snacks. Alor Setar probably didn't have a market for such products earlier. Alor Setar is still quite rural despite being the capital city.
Urban folks, on the other hand, depend a lot on processed food and snacks. Urban Gourmet is trying to fill in this market that is slowly emerging here. Hence, you have all those chips, ready-made to eat frozen food and all kinds of sauces which you get straight out from bottles into your dip dish here. The name Urban Gourmet seems apt because the shop is trying to fill in a market that has not existed yet.
What is available at Urban Gourmet?
Well, it is where everything sold is supposed to be premium, from breakfast cereals to bottled jams, and frozen meats and choice seafood. You even get kombucha, fermented green or black tea which still quite hasn't caught on in a small city like Alor Setar. I recently started making my own kombucha and hence, have a new appreciation for this beverage.
A walk into Urban Gourmet reveals a rather spartan interior. However, there are rows of shelves stacked with all kinds of products, in packages and bottles. And generally, they managed to get me quite excited in a way.
There are freezers as well, stocked with all kinds of frozen stuff including Tillamook and Bulla ice-creams and yoghurt. For those who have not heard the Tillamook brand of ice-cream, you can read all about this ice-cream here.
I bought the Tillamook Vanilla Bean Ice Cream and the first bite of it reminded me of the homemade ice-cream that my mom used to make when I was kid. It's soft, smooth and creamy. And for the Vanilla Bean flavour, you get vanilla specks in it. The taste and texture made me feel that it would go really well with pastries and biscuits. And I did just that. Paired it with my Gullon digestive biscuit and it was delicious!
To be frank, Alor Setar is never the place to get all those imported chips and sauces. Imported frozen meats aren't too bad as there are outlets like FuBa and Abang Butcher which carry premium meats and seafood. And if you know where to look, there are wholesalers where you can get good bargains for some of those frozen stuff too. We have been seeing a proliferation of outlets offering more than just the normal standard fare in recent years.
But Urban Gourmet is a nice addition to the string of outlets that we are beginning to have.
So, what is worth mentioning about Urban Gourmet. Well, for one, you can find Guacamole and Tomato Salsa dips here. There are many other dips and sauces which I normally have to get from Penang or KL. Of course, these days, with online shopping, if you know what you are looking for, there is always Shopee and Lazada.
However, often times you would want to see for yourself the products before making your purchase. And Urban Gourmet offers you just that.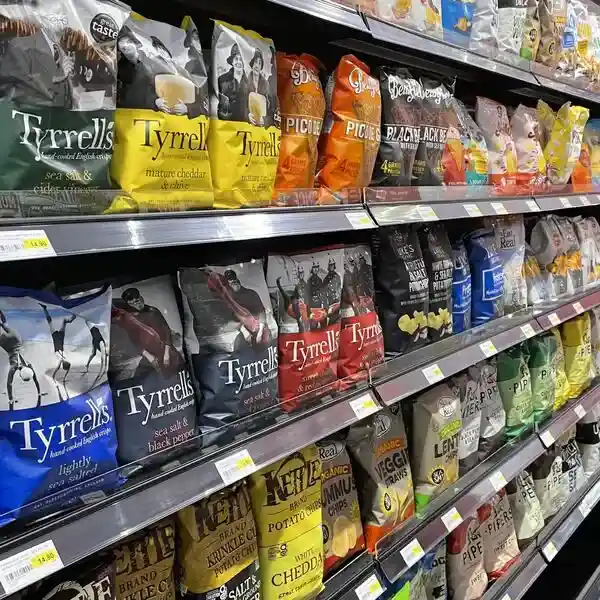 Apart from that, if you are a chips fan who want something more than just the locally produced chips, Urban Gourmet has rows of them. You can take your pick but they cost a way tardy bit more than the ones locally manufactured. Taste wise, I think some of the local chips are quite comparable. However, I do find that some of the imported brands do tend to make you less thirsty after chomping down a reasonable amount of them.
More chips… and there are quinoa chips as well.
The proprietor – A young entrepreneur
Had a chat with the proprietor, a young entrepreneur of 25, Mr. Pee Weng Keat. When I asked him why an outlet like Urban Gourmet, he said there was no outlet such as this in Alor Setar and he wanted to bring in something that is niche for the consumers here. I agree with him. I like his enthusiasm. He asked me if I had any product that he should stock for his customers. I think it is good that a young man like him, just staring out is not hesitant to ask for feedback from customers and also eager to know what customers would like.
But more importantly, shops like Urban Gourmet, there are also a sign that perhaps there is a market for such products now, a sign of changing times in a sleepy city like Alor Setar. All in all, kudos to this young man for bringing more choices to the people in Alor Setar. I hope his business will thrive so that he will bring in more good stuff without us having to source it elsewhere.
Opening Hours
10:00 AM – 10:00 PM (Everyday)
Address / Contact Information
017 475 8832
Ground Floor
Wisma Profit Land
101&102
Jalan Kuala Kedah
06600 Alor Setar
Kedah