Presenteeism? Doesn't ring a bell? I don't blame you. It's a topic that is less discussed as compared to its opposite, absenteeism. But it's not something new either. I look at presenteeism as absent being present. And I think many of us have been down this road.
COVID-19 has dramatically transformed how we work. Those in the professional service line, like myself, found that it's not only possible to work from home but productivity actually goes up. The pandemic has taught me that we need not need be putting in long hours at the office to be productive. However, working from home has brought different challenges, especially in the areas of caring for one's health and well-being (especially mental health). Sometimes when you are in total control of your time, you actually have no control over it.
In a recent study by the CIPD (Charted Institute of Personnel and Development) that was conducted in the UK, it was found that presenteeism and leaveism are still widespread. As many as 84% have observed presenteeism, while 70% experiencing leaveism. So despite increased productivity, employees are feeling like they just can't switch off. So, why is presenteeism still so important?
What is presenteeism?
Put simply, how many times have you gone to work when you're not feeling really well? That's presenteeism.
Presenteeism refers to employees coming to work despite being sick, exhausted or even too distracted by other issues that justifies an absence. Basically this means, they are performing under sub-optimal conditions.
There are subtle signs to where presenteeism may be present. If you start a new job and hear an employee proudly state "I haven't taken a day off in a year!". This could be an indication that presenteeism (or considered as an accomplishment – kudos to having a strong immune system) is the culture here.
Furthermore, other than sick people entering the office and infecting others, it creates other issues like a toxic environment that lead to overwork. Peer pressure leads everyone else to do the same. One would think that when the world embraced the new working mode of working from home, things would change but nope. Presenteeism has simply gone digital instead. People are now working longer than ever. Responding to emails and messages at all hours of the day just to show how "engaged" they are.
This raises an interesting question – Why do employees feel the need to work even though they are not well enough to perform or it's time to call it a day after a long day of work?
What causes presenteeism?
Mostly, it's caused by the fear of being looked at unfavourably by the management. Some reasons that employees use for presenteeism (of which some I am guilty of it as well):
No back-up plan for tasks outstanding of which the individual is responsible for;
Heavy workloads – If the individual takes the day off, there would be even more to do the next day;
Committed to attend meetings;
Concerned about job insecurity;
Concerned about promotions.
It's a real concern with the economy being unstable these days. Businesses are downsizing and making staff redundant due to restructuring, digitalisation and COVID.
P.S. If you're only showing up to work for the pay check, and your job is figuratively or literally "is making you sick", you are also a victim of presenteeism.
Why should you care?
Take a step back, and evaluate your current wellbeing. Perhaps you have not noticed the changes presenteeism has caused you. Are you feeling more depressed? Stressed? Having trouble sleeping at night?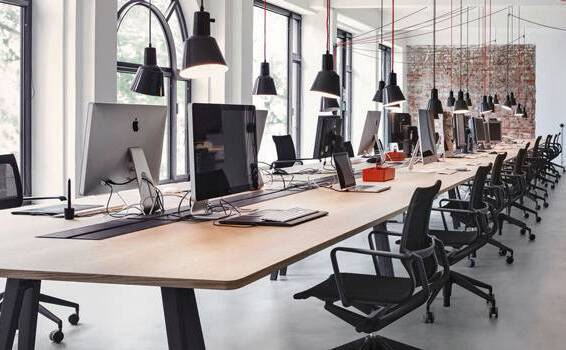 To a business owner, the traditional mindset of employees working even though they are under the weather might sound like a good thing. It's a sign that these employees show a certain level of dedication. After all, they bothered to turn up to work even though they were down. However, in reality, these employees are likely to be ineffective, and their impaired performance could lead to errors in judgement that might prove to be more costly instead.
How it affects YOU?
Let's say you are dealing with an illness, or some family / life crisis, and you don't give yourself adequate time to get better. What happens? Your productivity levels drop. Suddenly, everything seems insurmountable, even for the little things that should have otherwise been a breeze. You are only delaying your own recovery. Trust me, I've been there. I developed a chronic cough when I was putting in long hours, and did not take time to recover. Till today, I'm still suffering from it.
Read also: Personal Reflection – Happiness
Another sign is that you feel forced to conform to the unrealistic working standards of the company. If no one around you is utilising their days off, then suddenly, taking a deserved break makes you look bad. You fear that it might even compromise your chances to move up the company. It causes you unnecessary stress. In the longer run, it's not a healthy way to live. It's a sign that you are not looking after yourself, physically, mentally and emotionally.
How it affects the organisation?
Many organisations assume that is sickness rates are low, employees are healthy. But generally, this could be a false positive, as presenteeism may be instead high in the organisation despite low absenteeism rates.
I think most organisations measure only absenteeism but not presenteeism, of which I feel deserves equal attention too. Without measuring presenteeism, productivity levels may not increase despite a reduction in absenteeism rates.
In turn, presenteeism affects an organisation just as sickness or absence can in terms of productivity and performance. It's a red flag for employee disengagement. Once presenteeism becomes the new normal, other negative consequences will begin to follow. Taking a day off becomes a stigma or judgement. It may affect the employee not only physically, but mentally as well.
It might end up affecting the productivity of the people around them, morale, and engagement.
What should you do if you are faced with presenteeism?
Recognise the problem. Make time for yourself. Make a change. Speak out to your management.
If your organisation acknowledges your concerns, it will take action. Be part of that change. If you see someone in need, don't be afraid to reach out to them and offer your support. You can break the vicious toxic cycle. Knowing that your superiors and peers sympathise and understand you works wonders for morale.
And if they don't… perhaps it's time for you to make a change.
Read also: The Fear of Change?
The workplace can be a tough place to be. But a bit of compassion, empathy and flexibility makes a world of difference.