Good pizza places are hard to come by in a small town like Alor Setar. It was good news when US Pizza decided to open a franchise in Ampang Business Centre, Alor Setar.
It all began in the early 1990s with Mr Donald Duncan who spent some time working in a pizza restaurant in Kansas City, Missouri, USA. After spending 5 years in the business, Mr Duncan developed his own recipe of dough, and tomato sauce, also known as the "Duncan Sauce". Mr Duncan then opened the first outlet in Penang, Malaysia in 1997, and named the outlet to US PIZZA, after the origin of the food.

Origins of US Pizza – About Us (US Pizza Website)
Usually, when we think of pizza, the first two places that come to mind are Pizza Hut and Dominos. Actually, I can't think of any other than the two that have chains all over Malaysia. Furthermore, these two are franchises from abroad, whereas US Pizza is founded locally.
Go here: Instagram (@lifeofaworkingadult) Gallery on US Pizza
US Pizza's Menu
Their menu is pretty extensive – they have 24 pizza flavours in total (10 traditional flavours; 10 signature flavours and 4 chef best flavours). They also offer off-menu seasonal pizzas from time to time.
Did you know that the modern birthplace of pizza is from the southwestern Italy's Campania region, home to the city of Naples in the 1700s and early 1800s?

Who Invented Pizza? – History
All New X-Family Combo – RM77
I ordered their "All New X-Family" combo set for RM77 for five people. This combo set included 4 Mushroom Soups, 2 Crazli Garlic Twist, 2 original size pizzas – New Yorker (Beef) Pizza and Texas BBQ Chicken Pizza, and a 1.5L American Iced Tea for the five of us. I was intrigued by their seasonal Indomie Pizza (thin crust) (RM28), so I decided to add on.
Verdict –

Awesome!
Generally, their pizzas are better than the likes of Pizza Hut and Dominos. In mere minutes, we chomped down several sauce-laden slices, leaving nothing but empty plates.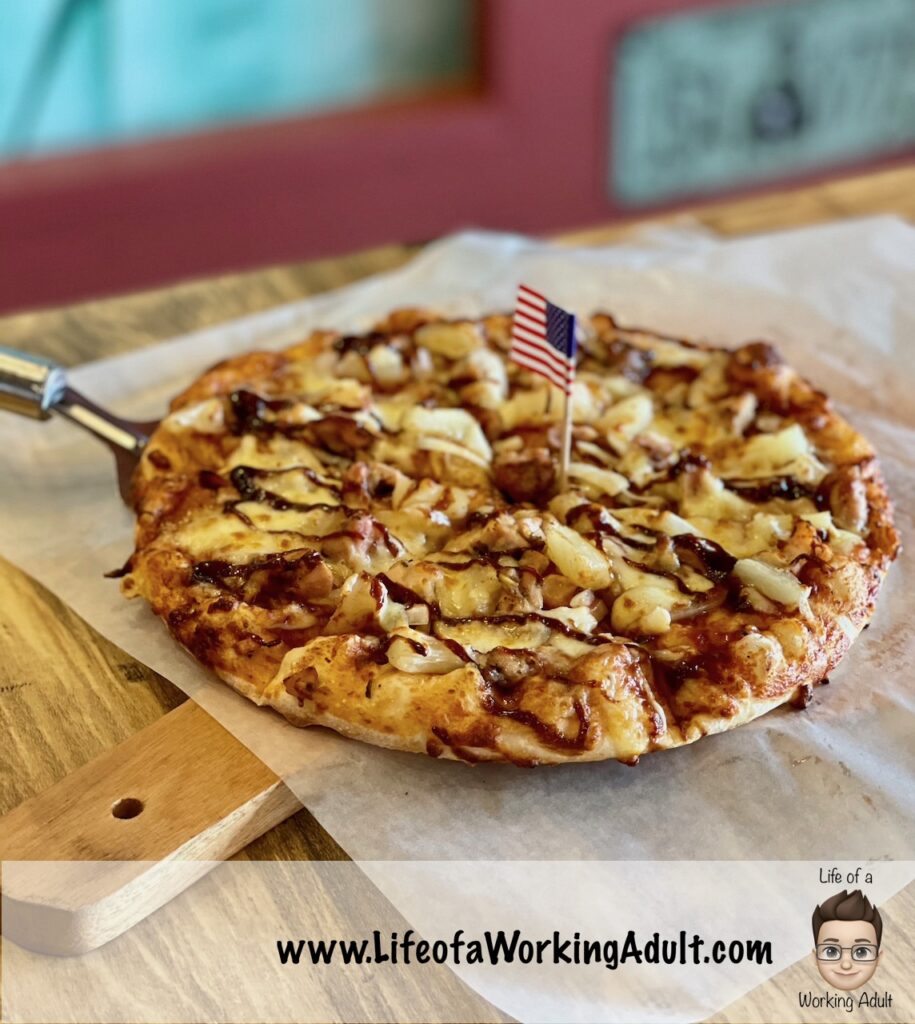 The flavours I picked – the New Yorker (Beef) Pizza and Texas BBQ Chicken Pizza, were overall not bad, though if I had to choose, I'd prefer the latter any day. Their toppings are generally more generous as compared to Pizza Hut and Dominos (but US pizza is a slightly more expensive than them too).
Indomie Pizza – RM28
It's known that Malaysia is a gem for foodies, as Malaysia has a diverse culture base. Malaysians are known to be creative, fusing the flavours that we know well and love, and elevate them by creating new food combos. Adding to the weird food combos that Malaysia already have, US Pizza has included one more onto the list – Indomie Pizza, into their seasonal pizza menu. They also give you two complimentary packets of Indomie for every purchase of this pizza, perfect if you didn't get satisfy your craving of Indomie after having in this pizza.
Read also: [Food Review] Kaede Japanese Restaurant @ Alor Setar, Kedah
As someone who loves Indomie, it sorta make sense. Cheese, eggs, chicken and red chilli are perfect condiments when having Indomie. Make it into a pizza, the only thing extra is the pizza dough. Overall, it tasted not bad. The thin crust pizza gave an extra crunch as compared to your ordinary bowl of Indomie, though I'd wish they made it a tad spicier (what is Indomie when it's not spicy!).
Overall, US Pizza proves to be a great place for pizzas and to chill. It's probably the best place for pizzas in Alor Setar. Highly recommended for pizza lovers!
My Rating
80%: Ambiance
70%: Price (value for money)
80%: Taste
85%: Location (ease of parking)
75%: Service
78%: Overall Rating
Opening Hours
10:45 AM – 10:15 PM (daily)
Address / Contact Information
04 772 2283
3A, Lot 111
Kompleks Perniagaan Ampang
Sultanah Bahiyah Highway
05050 Alor Setar
Kedah
Malaysia