I've stayed at a number of hotels in Malacca, and I'd say Liu Men is the best I've stayed at so far! It is evident that the establishment has invested quite a bit in decorating the property and in its service.
See also: Instagram (@lifeofaworkingadult) Gallery of Liu Men @ Malacca
Location and Parking
Liu Men or loosely translated from Chinese, "six doors", is the union of six shop houses into one magnificent hotel. It's located just metres away (literally walking distance) from the famous Jonker Street. They also have a free on-site secure parking to keep your car safe while you set out to explore on foot.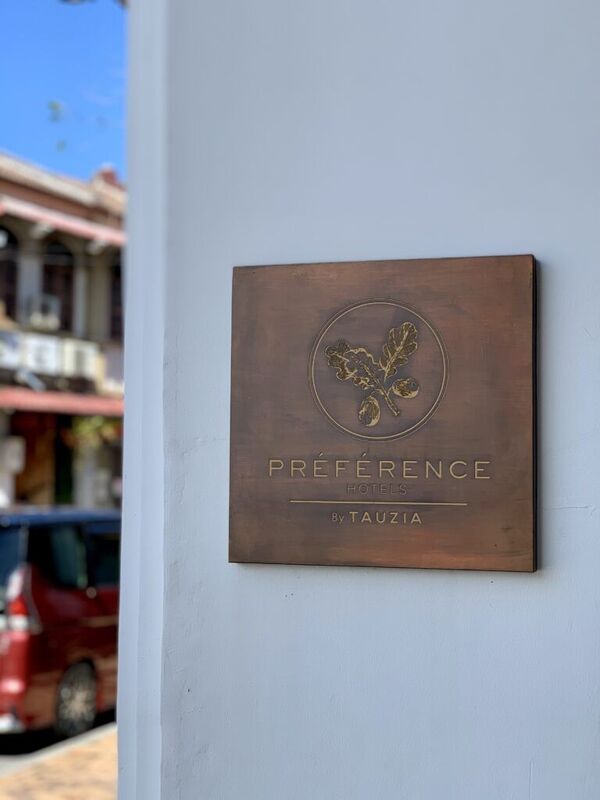 Liu Men is under Préférence Hotels which is TAUZIA's label for discreet 'Hôtels de Charme' boutique hotels that offer subtle inspiration and unique experiences.
Checking in Liu Men
Upon walking into the hotel, you'd be greeted by an usher and an elegantly decorated lobby fusing Colonial Art decor with Chinese Peranakan design. What I particularly like about this place is that it utilises natural light (in the courtyard and even in its rooms!) as much as possible due to the glass ceilings.
I booked the Kapitan Double room via Agoda for RM871.31 (including taxes and fees of RM82.98) for a total of three days and two nights. Whilst checking in, you are served with a welcome drink and a cold towel.
The Kapitan Double Room
When you walk into the room, a welcome mini fruit bowl awaits – consisting of an orange, a red and a green apple, tagged together with a handwritten welcome note. They also give complimentary canned drinks (grass jelly and soy bean), Mr Potato snacks and Mamee cup noodles. In the evenings, the hotel staff will come by and drop a snack of local sweets (first night was pineapple tarts and the second night, cookies) to tuck in for the night.
For toiletries, they gave Loccitane branded toiletries (one of my favourite brands!). They also give you seven pillows!… though they were too soft for my liking.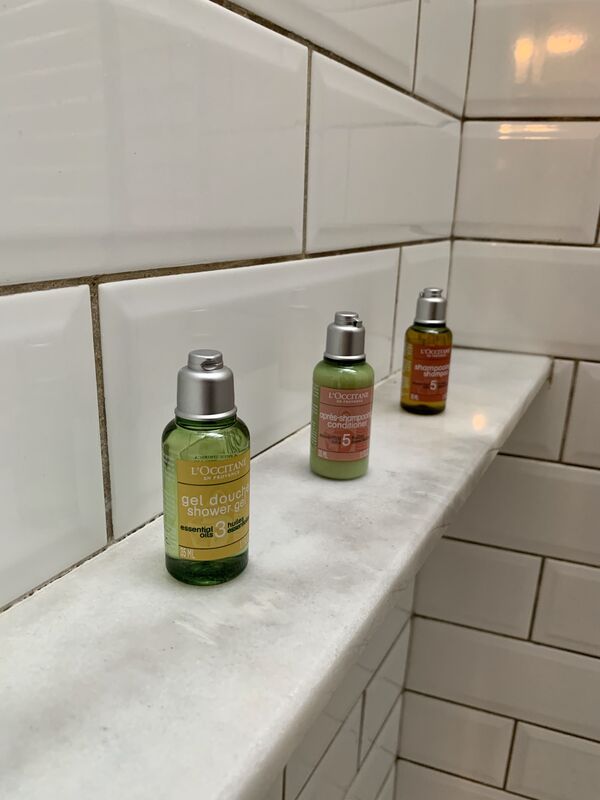 I like how they included the personal touch of handwriting the welcome note. Also, they also go the extra mile to keep you well-fed, and provide quite a spread of complementary drinks and snacks. It's a nice change from the conventional hotel's pay-through-the-nose hotel minibar.
Breakfast
Guests can choose packages with or without breakfast. But either way, you are able to get complementary coffee, tea and local sweets at the courtyard throughout the day till 10 PM for all.
Breakfast is at the courtyard, which is bathed in natural light thanks to the glass ceiling. The morning meal is served semi buffet style with the mains only made to order due to the current pandemic. There is also a simple spread of cereal, fresh milk and juice available which you may help yourself at the counter. If you want coffee and tea, you'd need to order and they will brew it fresh for you. For the mains, they have Nyonya laksa, English breakfast and roti canai.
Their breakfast is so–so, you'd probably get a better breakfast at Jonker street itself.
Recommendation: ★★★★☆
What makes a luxury boutique hotel worth its name is in the details… quality furnishings, stunning interiors, the excellent service and the little extras like complimentary snacks… makes this hotel stay an unforgettable one! And not to mention that the location of this hotel is great!
If I ever visit Malacca again, this hotel will be definitely be on top of my list of places to stay.
Address
46-56
Jalan Tokong
Kampung Dua
75200 Melaka
Contact Information
06 288 1161