Who would have thought working from home would be a reality of quickly? Though the option of working from home has accelerated in the recent years, it is still an option that is not well received among most employers. If it were not for the coronavirus, I think I would still not be able to taste how working from home feels like.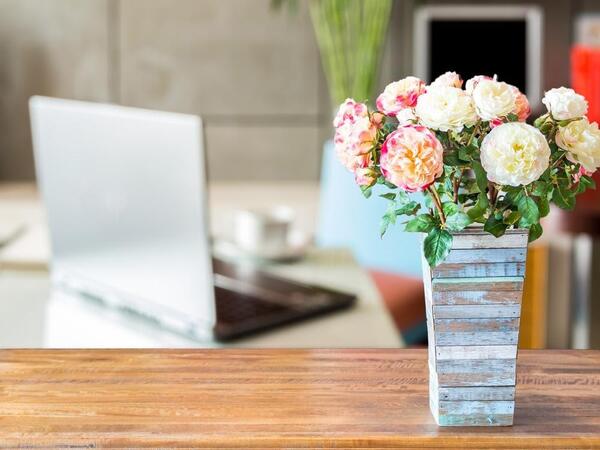 The past month (and possibly the next few months), has forced non-essential businesses to allow its employees to work from home. In other words, the coronavirus has created a large scale experiment on the white-collar future… and it will be interesting to see how all it pans out. What we learn from this whole experiment might shape a new future of work!
Though the idea of working from home seems awesome at first, it's not entirely a bed of roses. My bedroom desk has turned into my office, my lunch is now my emergency-stocked supplies (or food delivery). You deal with only a screen and to top it off, it has become increasingly harder to separate work and personal time.
Why isn't working from home a bed of roses?
Companionship and Creativity
Working from home means that all you deal with is a screen. It's both a blessing and a curse, because you are alone… all the time. Yes, I'm more productive because you skip the distractions of an office, but you'll be lacking of human interaction. The introverted me thought at I wouldn't mind without it, but lately I have begun to miss the feeling of "we're all in it together".
Read also: Personal Reflection – Happiness
Rather than turning around and talking in person, I now make calls to my buddies from work. Brainstorming over the work solutions has also become harder (though not impossible). I also engage in lesser small talk with buddies from work when working at home.
Hence, when working from home, we lose out on companionship, creativity, but ultimately, we lose out on the social bonds that are actually necessary to productive teamwork.
Psychological Safety
I also notice that online communications can be a minefield for psychological safety.
Psychological safety is being able to show and employ one's self without fear of negative consequences of self-image, status or career (Kahn 1990, p. 708). It is "a condition in which you feel (1) included, (2) safe to learn, (3) safe to contribute, and (4) safe to challenge the status quo- all without fear of being embarrassed, marginalized or punished in some way."(Timothy R Clark, 2019). It can also be defined as a shared belief that the team is safe for interpersonal risk taking. In psychologically safe teams, team members feel accepted and respected. It is also the most studied enabling condition in group dynamics and team learning research. – Wikipedia
What I mean by the above is that, usually when you make engage in office banter or bad joke in person, you might be laughing with them, and dismiss it as empty banter. But reading the same on a text message can sometimes go the other way rather than intended, and might end up hurting the other instead.
I find myself sometimes overthinking what my client / boss say through text. Because of this, I try to type and word messages in a way that I avoid offending the other party.
But wait…
This doesn't mean working from home won't work out. The last few decades have been spent on how to make people productive in office… it's high time we spend the same effort so that we can revolutionize the way we work in the 21st century.
Create a Dedicated Office Space
This is important, at least for me. Since there is no physical separation between work and home, and it's something that I've grown accustomed to working at office, I'd still work though it was over standard working hours.
After a month or so, I missed the feeling of shutting down my computer for the day, grabbing my stuff and head home for the day. So, by setting a dedicated office space at home, you can do the same to shut down physically and psychologically from work.
Set a To-Do-List / Goals for the Day
I've learnt more about self-control and how to increase productivity at home. First make sure you get yourself ready for the day before you start work. It sounds obvious, but it's is harder than you think. When I first started working from home, I would wake up just in time for meetings in the morning. This lasted for about two weeks. After that, I told myself to treat working from home like actually going to office to work… that meant taking a shower and breakfast before starting the day. I found out that I focus better.
Also it helps that at the start of every day, like how I normally do it in office, I create a work schedule and define a list of items I target to finish by the end of the day. Working towards a known goal is easier and also gives you a sense of accomplishment and satisfaction.
Make Clear Your Rules of Engagement and Respect Others'
This is something I have been doing ever since I started working. Make it clear how to work with you. Establish a structure in terms of when you work and how (e.g. Skype, email, phone, Teams, etc.) and the best times to reach you. Also, if you use an internal messaging tool like Skype, always update your status to reflect if you are in a meeting or out of office. Likewise, respect others' time as well.
Like a conventional office that has standard hours of operation, you would need to set one too! Tell it to your family, clients and colleagues when you are working and when you are off work. It will help you shut off from work. Sticking to a work schedule will help you establish a healthier separation between work and play… like it did for me.
Change of Mindset
Employers and employees need to change the mindset that working from home and working at office are two different ball games.
For employers – Productivity targets need to changed, rather than using the traditional proxy of office attendance and hours stayed in office. Video conferencing will be the norm, plus employers would need to organise more corporate retreats to fill the void of face-to-face interaction and to foster better collaboration and teaming.
For employees – There will also be a need to set clear boundaries when dividing work from play. This means shaping new habits and mindsets.
To sum it all up…
Working from home so far has been great experience… though it comes with some unique challenges. I really hope the way we work will be revolutionised because of this unexpected turn of events.