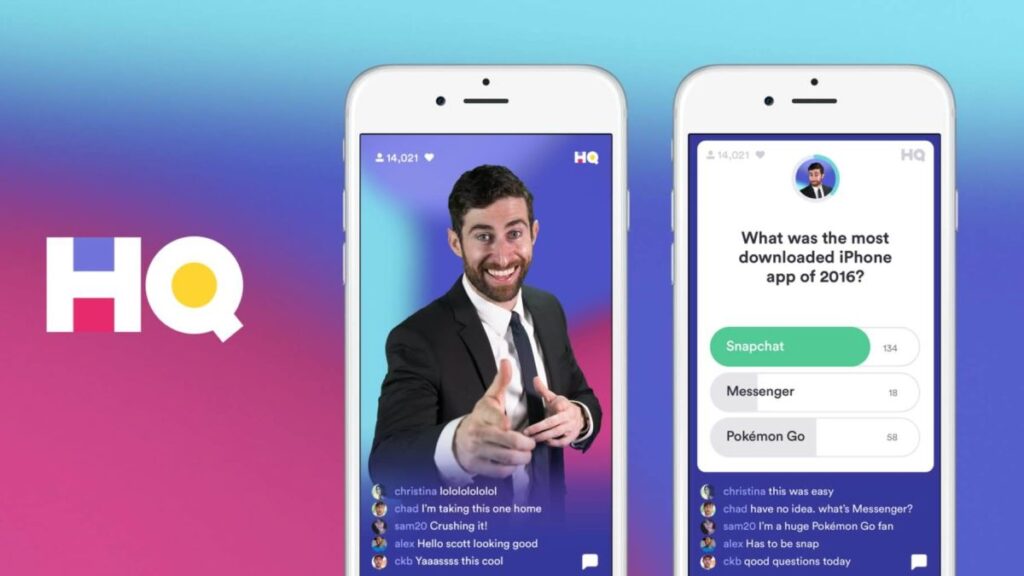 It's official! HQ Trivia is shutting down as of 15 February, 2020. Once ranked by Time as the No. 1 app in 2017, it is now officially dead. Earlier somewhere middle of last year, home-based Dooit Live also called it quits, with it's last game on 24 May, 2019. What once was dubbed as the future of entertainment, is now no more.
In 2018, these apps were really popular. We were all hyped about the idea of playing trivia on your smartphone and standing a chance of earning real cash (or at least I was)! Fast forward to today, they are all but gone, like a trend that was never meant to last.
When I was first introduced to these apps, I was sceptical. I had many questions like, "How do they make money to pay out to players?", "Is it legit?", "How will their business model sustainable?", etc. But once I tried, I was hooked (I tried both HQ Trivia and Dooit Live). HQ Trivia would be in the mornings (they aired from the US at night) and Dooit Live would be at noon. Each game would take about 20 minutes, and my schedule soon revolved around their trivia game schedules. At it's peak, if my memory does not fail me, Dooit Live had about 30,000 active users per game, and HQ Trivia would be in the millions (though it dawdled down soon after).
Playing these apps were fun. Even though if you don't win cash, you still would win in other ways, like learning some fun facts about animals and geography (generally general knowledge).
How do trivia apps make money?
The apps itself were free – anyone who owns a smartphone and a stable internet connection can simply log on, play trivia and win the prize money (or bits of it – if there are multiple winners that day)… so how on earth did they make money to give away thousands of dollars in prizes?
Trivia companies are backed by venture capital. Initially, profitability is not their primary focus. These venture capitalists are backing on getting the game big enough, so much so that companies will pay to be associated with it… in other words – revenue from partnerships and advertisements!
True enough soon after, HQ Trivia inked advertising deals with Warner Bros., Nike, etc.. I remember seeing Ready Player One and Detective Pikachu being advertised when I was playing HQ Trivia some time last year. Dooit Live also had a sponsorship deal with Maxis and Yoodo… and the prize money got bigger! But guess even with those, it just wasn't sustainable.
What contributed to the death of trivia apps?
I think the engagement with players were on a constant downward spiral ever since the initial hype peak in 2018. The lure of a possibility of winning cash and having surprise celebrities / influencers just weren't good enough. It's hard to maintain engagement with public. People these days have shorter attention spans… and are getting harder to please. To be honest, I also felt bored with HQ Trivia after I was 6 months into it, and wouldn't bother to tune in when the trivia games were on.
Social media engagement: Measures the public shares, likes and comments for an online business' social media efforts. Engagement has historically been a common metric for evaluating social media performance but doesn't necessarily translate to sales.
As engagement with the public dropped, the complaints didn't. There were constant complaints about cheating by using bots and delayed pay-outs for winners, and these weren't really addressed by the trivia companies.
I personally have had issues on getting my pay-out from Dooit Live. Dooit Live had a cap that you must win at least RM50 to cash out. When I finally managed to hit that minimum cap somewhere in March 2019, I tried to cash out vide the app… fast forward to today, I am still waiting for my winnings (I know it's a goner)! I had no problems with cashing out from HQ Trivia though.
Final words
It is always a challenge to keep things exciting and entertaining, with people having shorter attention spans these days. It's sad to see the demise of these trivia apps… though it was fun while it lasted.