Heard from my friend in Singapore that this a must-try place for burgers. As a person who really loves burger, I decided to pay the outlet a visit when I visited Singapore.
See also: Instagram (@lifeofaworkingadult) Gallery of Shake Shack
Shake Shack
Located in the newly opened Jewel at Changi Airport is Shake Shack, a burger chain from New York City… apparently a must have when visiting The Big Apple.
Read also: Emack & Bolio's @ Jewel, Singapore
My friend warned of long queues, and told that when the outlet first opened, the queue to even place an order could take up to 2 hours. Luckily for me, I visited Singapore on a working weekday (plus at an odd time at around 3.30 PM), hence, there wasn't any queue, and waited for only about 10 minutes for my order.
SmokeShack – $10.90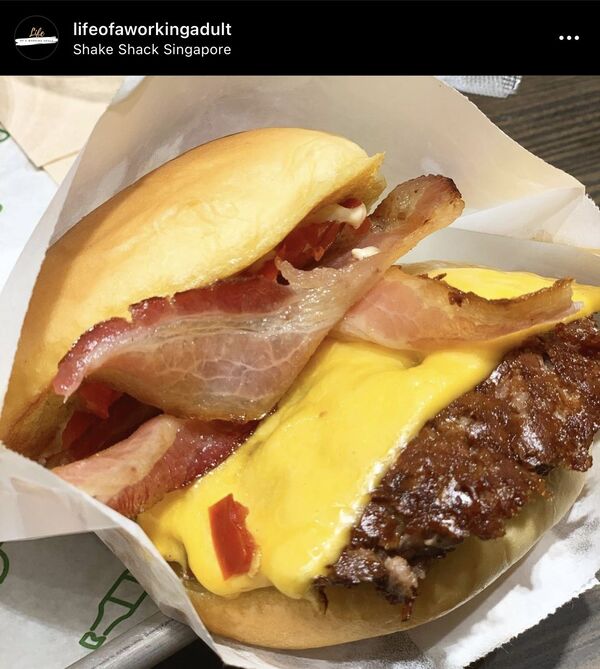 I ordered their SmokeShack ($10.90 for single; $14.90 for double) – cheeseburger with all-natural Applewood smoked bacon, chopped cherry pepper topped with ShackSauce.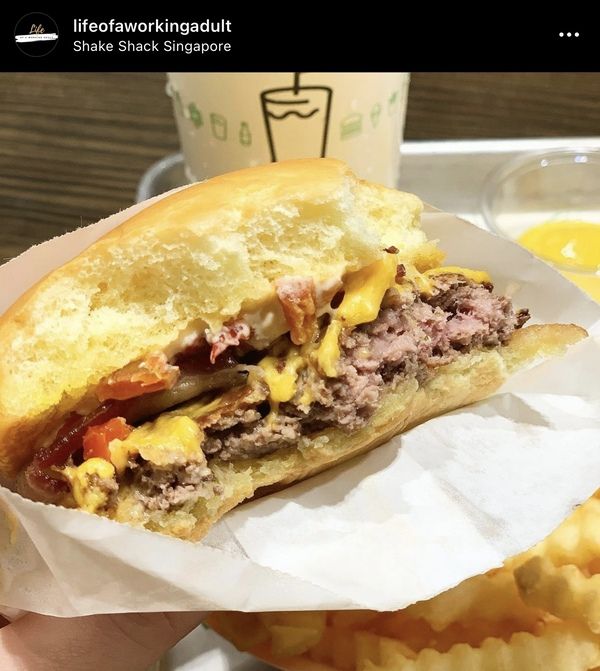 I've got to say, their burgers are pretty good. Their beef patty is soft and not chewy like how some beef patties can be. I could still see the slight reddish colour in the middle of the patty, indicating it to be medium rare (just how I like it). The smoked bacon also pairs well with the patty as well as the softness of the bun.
But on the downside, they don't have the option to make it a set. So, if you want to add on fries or soda, you've got to order it all ala carte. I got their normal crinkle-cut fries ($4.50) and a large lemonade ($5.30).
Highly recommended to try!
My Rating
80%: Ambiance
75%: Price (value of money)
85%: Taste
90%: Location
90%: Service
84%: Overall rating
Address / Contact Information
+65 6904 0538
Jewel Changi Airport
78 Airport Boulevard
#02-258 Singapore 819666